Many thanks to 
LCpl Prashant Gurung
For supporting Levi's Star when he completed 
Gloucester Half Marathon January 2020
Special Delivery
We would like to thank everyone who has supported Levi's Star in  2019
Without your support we would not be able to keep helping children & young people with brain tumours throughout Yorkshire
We wish you all a very Happy Christmas and a Peaceful New Year
WACCL CHRISTMAS LUNCH 2019
Levi's Star was one of the children's charities chosen to be supported by WACCL when they held their Annual Christmas Lunch
 So many generous Wakefield businesses came together to make this event amazing
Grateful thanks from Levi's Star to WACCL and everyone who attended the lunch
Stanley Library
Many thanks to everyone who made the coffee morning a great success
Thanks also to the Stanley Community Singers who entertained everyone – they were excellent
Good company, good coffee and delicious cakes
What a lovely & generous group of people
Thank you all for supporting Levi's Star
Many thanks to the children, PTA & teachers
Stanley St Peters School
 We had a lovely day at the Christmas Fair – as we always do
Lots of kind & generous children & parents
THANK YOU
Yorkshire Dyslexia 
Many thanks to Vicky & Sarah for your kind & generous continued support
Levi's Star is very grateful for your donation
Connect Department – Lloyds Banking Group,  Lovell Park, Leeds
Many thanks to all the generous & thoughtful staff for your continued support it is greatly appreciated
Your "Pizza Deal" was a great success and we received match funding from Lloyds
Many thanks to everyone from all at Levi's Star
A big, big thank you to 
GME Painting Contractors
Rixonway Kitchens
For supporting Levi's Star at
The Dragon Boat Race
Well done to both teams and thanks to all the rowers 
and their supporters
We are extremely grateful to both companies for your continued support
Many thanks from Levi's Star
Many thanks to the children, PTA & teachers
Stanley St Peters School
 We had a lovely day at the summer fair – as we always do
Lots of kind & generous children & parents
THANK YOU
Wakefield Funeral Services
Receiving donations raised to-date from Joan, David & Barry
Many thanks from all at Levi's Star
Stanley Library
Many thanks to everyone who made the coffee morning a great success
What a lovely & generous group of people 
Good company, good coffee and delicious cakes
Thank you all for supporting Levi's Star
A BIG THANK YOU
Posse Western Dancers
Fundraised for Levi's Star at their Line Dancing Classes
Keep on dancing!!
Linthwaite Clough Junior Infant and Early Years School
Supported Levi's Star when they held a 
"Smart Swap Role Day" 
Bet it was great fun!!
Many, many thanks
To the school council, children & staff for your support
Levi's Star is very grateful
A big thank you to 
Silcoates Parents Association
Supporting Levi's Star when they held their Spring Ball recently
We thoroughly enjoyed the evening & met some very kind and generous people
Thank you from Levi's Star
Wakefield Funeral Services
Have selected Levi's Star to be their Charity of Choice in 2019
Many thanks to them for their kind support
Receiving donations raised to-date from Joan, David & Barry
Many thanks from all at Levi's Star
Many many thanks
RSA HALIFAX
Lindsey Neville and colleagues took part in Wear a Hat Day
Supporting Levi's Star once again and raising much needed awareness about brain tumours
 Thank you all for your continued support – we are very grateful
Gavin Esberger's
(GME Painting Contractors)
Summer of fundraising
Over the next few months Gavin will be taking part in a few events for Levi's Star starting off with
Bridge Bungee Jump in Middlesbrough on Sunday 10th March
Gawthorpe Coal Race on Monday 22nd April
 T3 Farm Challenge at Woodside Farm in Grange Moor on Saturday 25th May 
Dragon Boat Race at Pugney's Wakefield on Saturday 6th July
Gavin is amazing and he and his family have supported Levi's Star for several years
To support Gavin & Levi's Star please go to his JustGiving page
 We are very very grateful
Go Gavin go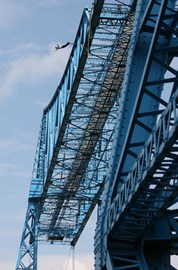 Well done Gavin  – One down three to go
Gawthorpe Coal Race
What an event to tackle – great race – well done Gavin you are amazing
Counting down – two events to go!!
Well done Gavin at the T3 Farm Challenge at Woodside Farm in Grange Moor
Three events down – one to go
A good day was had at the Dragon Boat Race, Wakefield
Well done to Gavin and all the rowers and supporters
Many many thanks for your amazing continued support from Levi's Star
A big thank you to the ACC, Children & Staff 
Linthwaite Clough Junior Infant and Early Years School
They supported Levi's Star when they held Christmas Events
You are ALL STARS
Reed Specialist Recruitment Wakefield
Many thanks for all the Advent calendars you gave to our charity to give to children with brain tumour – the children loved them
Please thank your clients on behalf of the children & Levi's Star
Many thanks to Chris & Julia at Stanley Day Nursery
The Christmas Fair was excellent
Thank you for your continued support
WACCL CHRISTMAS LUNCH 2018
Levi's Star was one of the children's charities chosen to be supported by WACCL when they held their Annual Christmas Lunch
 So many generous Wakefield businesses came together to make this event amazing
Grateful thanks from Levi's Star to WACCL and everyone who attended the lunch
Brighouse Methodist Church
Many thanks to the ladies of the church for inviting us to tell them about Levi & his charity and raising awareness of brain tumours
It was lovely to meet you all – thank you!!
The Association of Yorkshire Golf Club Stewards
Many thanks for choosing Levi's Star
as one of your charities to support in 2018
Your continued support is greatly appreciated
Our thanks to Tweet4MoreBiz who kindly tweet for our Charity and provide an excellent reporting service   ~    thanks Martin your support is greatly appreciated
Thank you to Rixonway Kitchens, Shawcross
We are their Charity of the Year for 2018
They supported our Charity by joining in Wear a Hat Day
Some of the hats that were sported on the day
Levi's Star Sponsored Walk
Remembering Levi on his 18th Birthday
What an amazing turnout today at Newmillerdam
It was good to see old faces (not literally), new faces, lots of children and dogs
Special thanks to the thoughtful and kind Ella Rhosi for getting in touch with some of Levi's class mates, from nursery & primary school and making sure that they joined us to say a special happy birthday to Levi his on 18th Birthday. They each had some special memories of their friend and we are very glad that the memories they have are good ones.  The teacher from reception who taught all these young people was surprised to see them and couldn't believe how these once "little people" had turned into amazing young adults.
Many many thanks to everyone who walked with us and supported Levi's Charity and most importantly remembered our beautiful Levi
Allan & Allyson Parker
A very kind & generous couple
At their recent wedding requested money as gifts
Of which half was donated to our chairty
We wish you a very happy married life together
Many many thanks for supporting Levi's Star
We would like to thank everyone who has supported our charity over the past 10 years.  Without your kind and generous help we would not be where we are today THANK YOU