News
Vicky Ringer
Co-founder and trustee of Levi's Star
Is at Westminster today 12 March 2019
Addressing the All-Party Parliamentary Group on Brain Tumours
Regarding her Doctoral research on
"Supporting Brain Tumour Children in Education"
And the Education Specialist Outreach Service run by Levi's Star
Vicky states "It is vital that schools offer the support that brain
tumour children need when returning to school/college and
throughout their education, to help them reach their potential"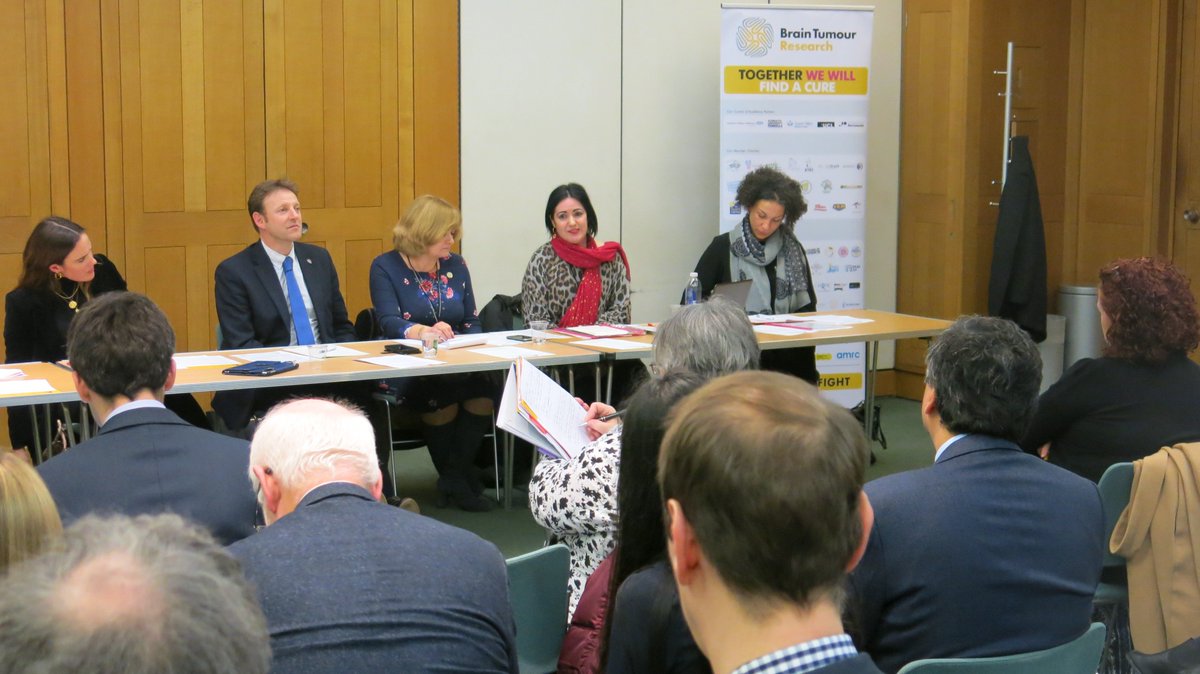 Vicky speaking at Westminster
**************************************
£45 million investment into
brain tumour research announced
Brain tumour research in the UK is set to be revolutionised with £45 million in funding by the Department of Health and Social Care and Cancer Research UK. Secretary of State Jeremy Hunt yesterday hailed this as "a chance to create a genuine, step change in survival rates for one of the deadliest forms of cancer."
This was a landmark day that saw - as well as this funding announcement - the release of a Department of Health & Social Care (DHSC) Task and Finish Working Group Report in addition to a Brain Tumour Roundtable debate, initiated by the Eliminate Cancer Initiative.   
An e-petition that received over 120,000 signatories led to the highly influential Petition's Committee report, followed by an unprecedented Westminster Hall debate attended by over 70 MPs.  This so moved George Freeman, the then Life Sciences Minister, that the Task and Finish Group report was announced.  Its delivery yesterday, alongside the brain cancer roundtable, chaired by Lord O'Shaughnessy, together produced the momentum that delivered this funding announcement.  It is a milestone that we are proud to have supported, but work continues to achieve parity of funding.  The brain tumour community deserves the £30-35 million a year research funding needed to make a real difference.
23 February 2018
The first NHS proton beam machine has arrived at Manchester's Christie Hospital
This machine will enable cancer patients to receive high energy proton beam therapy (PBT) on the NHS for the first time.
Manchester's Christie hospital will be the first NHS unit to provide the treatment, meaning patients needing PBT will no longer have to go abroad.
The new unit is due to open in August 2018.
Proton beam therapy is useful for treating types of cancer in critical areas – when it is important to reduce damage to surrounding tissue as much as possible.
For example, it is used most often to treat brain tumours in young children whose brains are still developing.
(June 2017)
International consortium launched to develop new treatments for childhood brain tumours
Launched this month, The Children's Brain Tumour Drug Delivery Consortium is an international collaboration that aims to explore novel drug delivery systems that can physically bypass the blood brain barrier. Led by Professor David Walker at The University of Nottingham, UK, the initiative has received two years' funding from the charity Children with Cancer UK, and among the consortium's activities are to organise and host discussions of an international, multi-disciplinary network of clinicians and researchers.  (IBTA Newsletter March 2017)
Doctorate research into how children with brain tumours are supported at school is going well.  Vicky has successfully completed year 2 of a Doctorate in Education and is currently preparing for year 3.  We are excited about this much needed area of research as it is directly informing practice within schools. 
Levi's Star aims to disseminate findings across the UK and internationally, as we recognise the importance of the quality of survivor-ship for children and young people who have survived brain tumours.
Please call us if you would like further details.